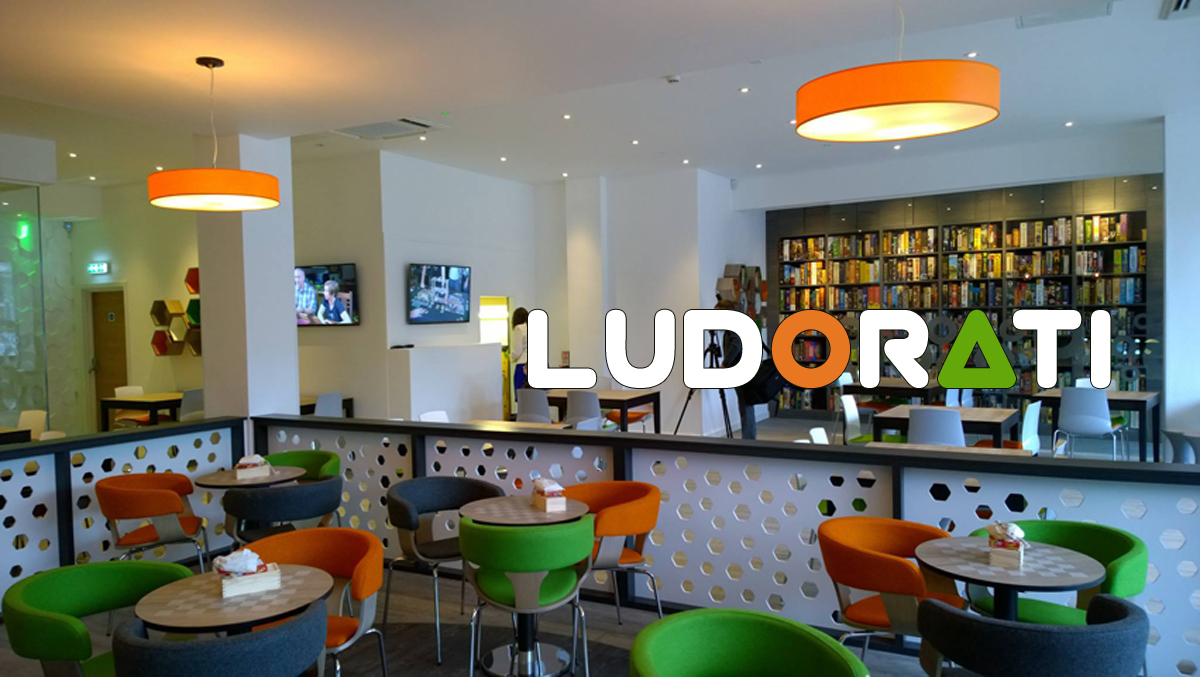 If you're looking for something to do with the kids and you're in the Nottinghamshire area check out this new boardgame café on Maid Marian Way, it's fantastic! It's really modern and fresh-looking, and there's a whole floor to ceiling wall full of boardgames to choose from – over 700 apparently. You can play all sorts from the well-known, such as Game of Life or Monopoly (every version you can think of), to three-player chess and more complicated strategy games. The staff are on-hand to help out with the rules if you need them to, which is really handy for me as three pages into a rulebook and my eyes start to glaze over! And if you really like any of the games and want to take one, or two, home there's also a retail section.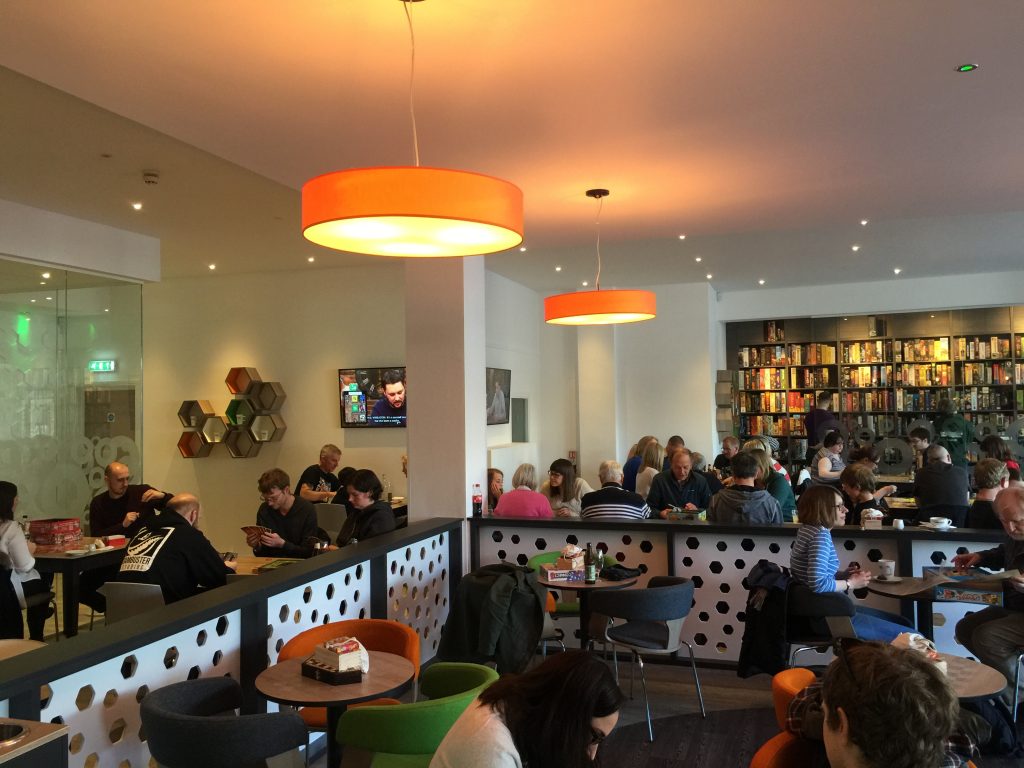 As well as the games there's a great range of food too, from paninis and sandwiches to salads, carrot sticks, crisps, cookies and cakes. I tried the Lemon Poppy Seed muffin, full of runny lemon curd in the middle – yummy! Then there's the coffee, hot chocolate, amazing milk-shakes and frappes, and, BONUS, they serve alcohol for the big people too – wine, beer, cider & prosecco.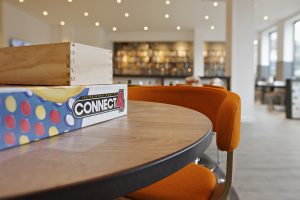 The kids will love it and I highly recommend it, so switch off those ipads and TVs and go and test your grey matter – it's a most enjoyable way to spend an afternoon!
Visit Ludorati Café's website at www.ludoraticafe.com, or Facebook page.